Skip to product information
White with no handle

5/8" wide BioThane® leashes special order with two rivets (our standard is three) in many colors, outfitted with lightweight stainless steel clasps. Left to right: Purple, magenta pink, teal mandarin orange, neon yellow, grass green, sky blue

Magenta (3/8"), Amethyst (3/8") and Mandarin Orange (5/8" wide)

Sahara tan & White leash

Neon orange

Amethyst

Magenta pink with stainless steel heavyweight clasp

Sea foam paired with rainbow hardware

Rainbow clasp with sky blue biothane with black rivets (variation special order)

Teal and Lavender leash with black hardware

Purple with a ring on the handle

Teal with rainbow hardware

Coral pink with rose gold hardware

Magenta and Grey

Mandarin

Brown light tan

Some great colours!

Lavender with no handle

Sky blue with no handle
5/8" BioThane® leash
Handle options: 

Traditional handle with a loop (most common)
No handle (Great for nosework, tracking, off leash with very little risks of it getting caught compared to a looped handle)
Traditional handle + ring (A floating ring in the handle that allows you to use a attach anything to the ring. Ie. poop bag holder, coil it onto itself for carrying, storage etc) 
Straight end with a ring, no loop (Allows you dog to drag the line with a reduced risks of it getting caught compared to a loop handle, allows you flexibility to add a short leash (ie see our Traffic Leashes to clip on to act like a handle
We carry only authentic BioThane® materials.
Regular price
Sale price
$28.99 CAD
Unit price
per
Sale
On Pause or Sold Out
Share
View full details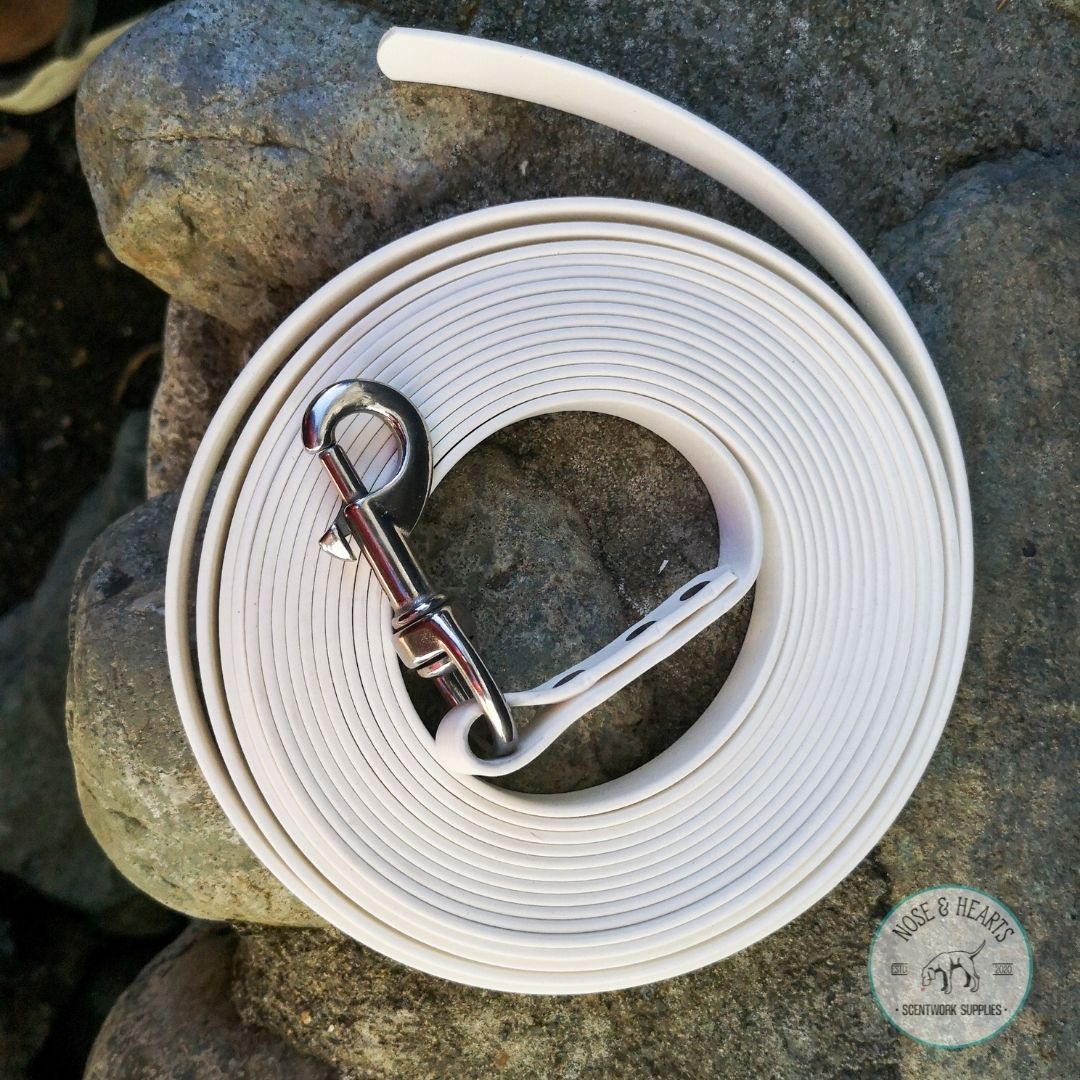 White with no handle
5/8" wide BioThane® leashes special order with two rivets (our standard is three) in many colors, outfitted with lightweight stainless steel clasps. Left to right: Purple, magenta pink, teal mandarin orange, neon yellow, grass green, sky blue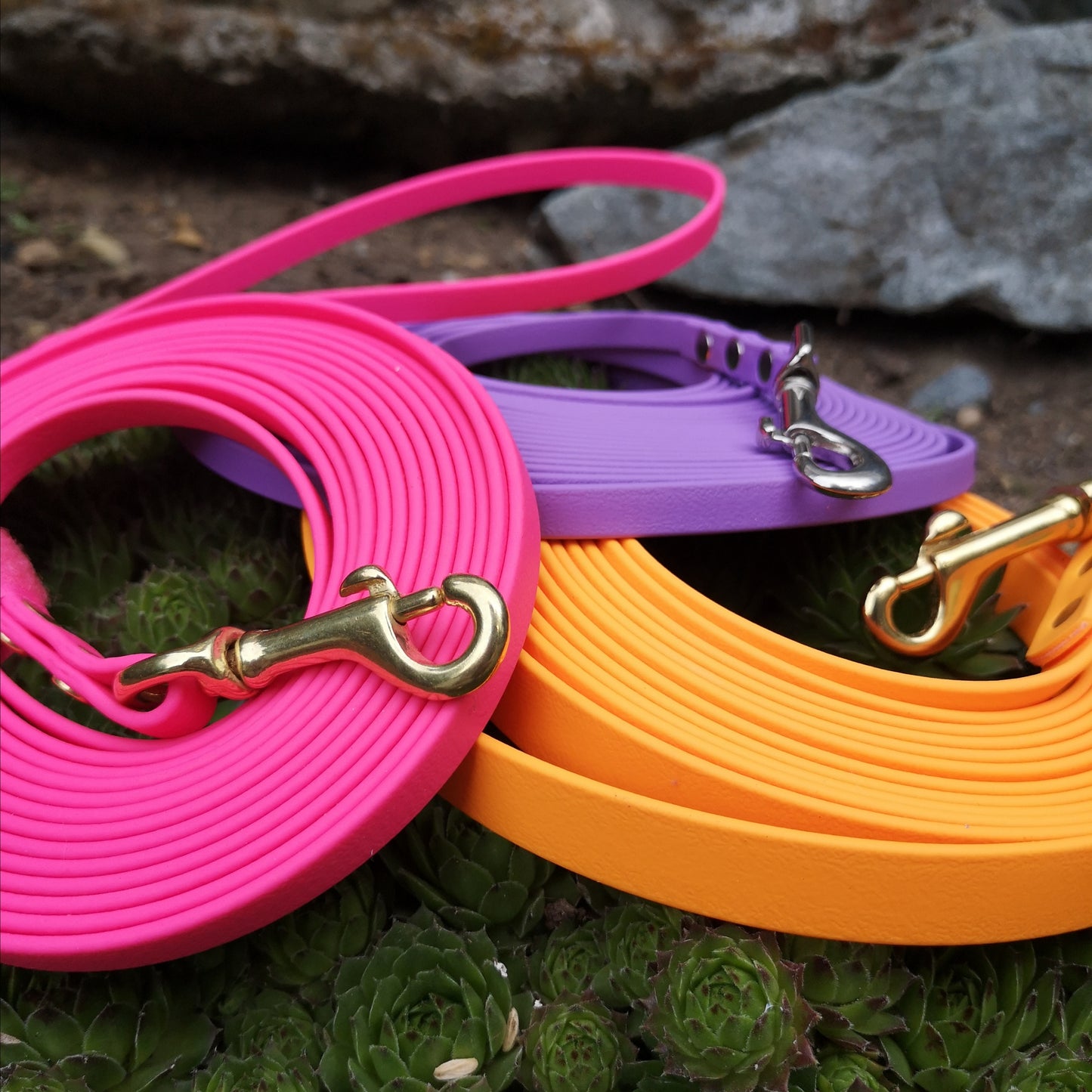 Magenta (3/8"), Amethyst (3/8") and Mandarin Orange (5/8" wide)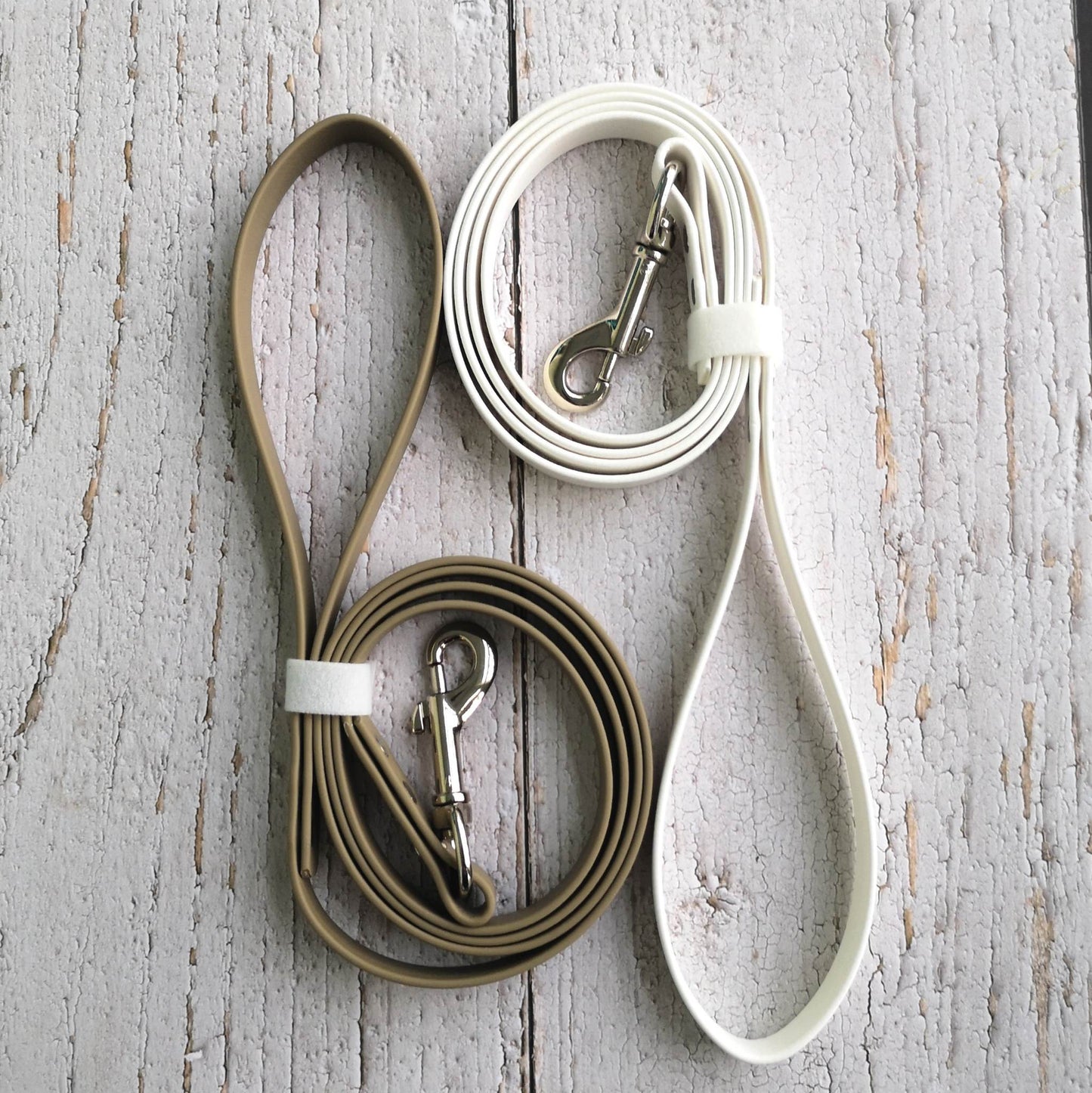 Sahara tan & White leash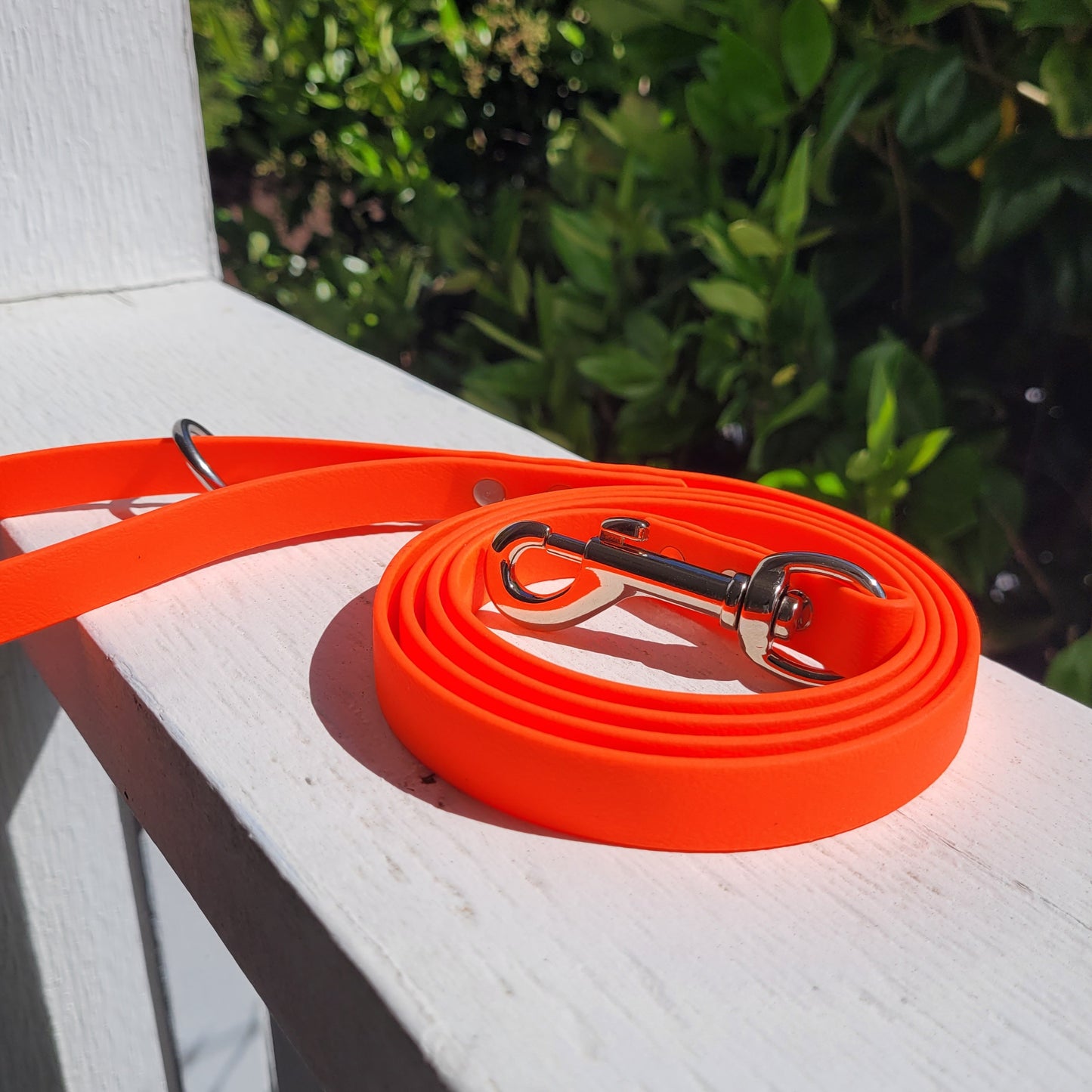 Neon orange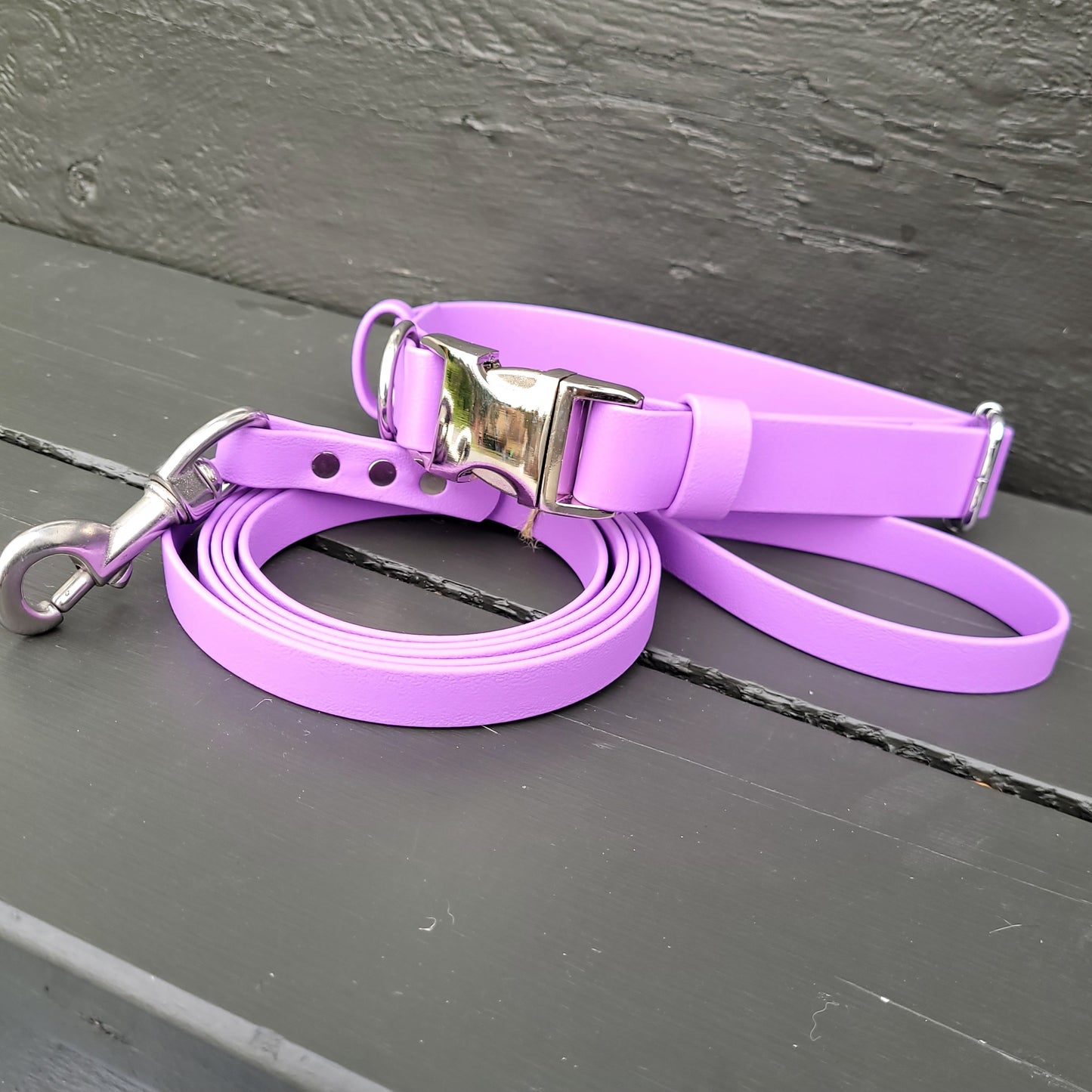 Amethyst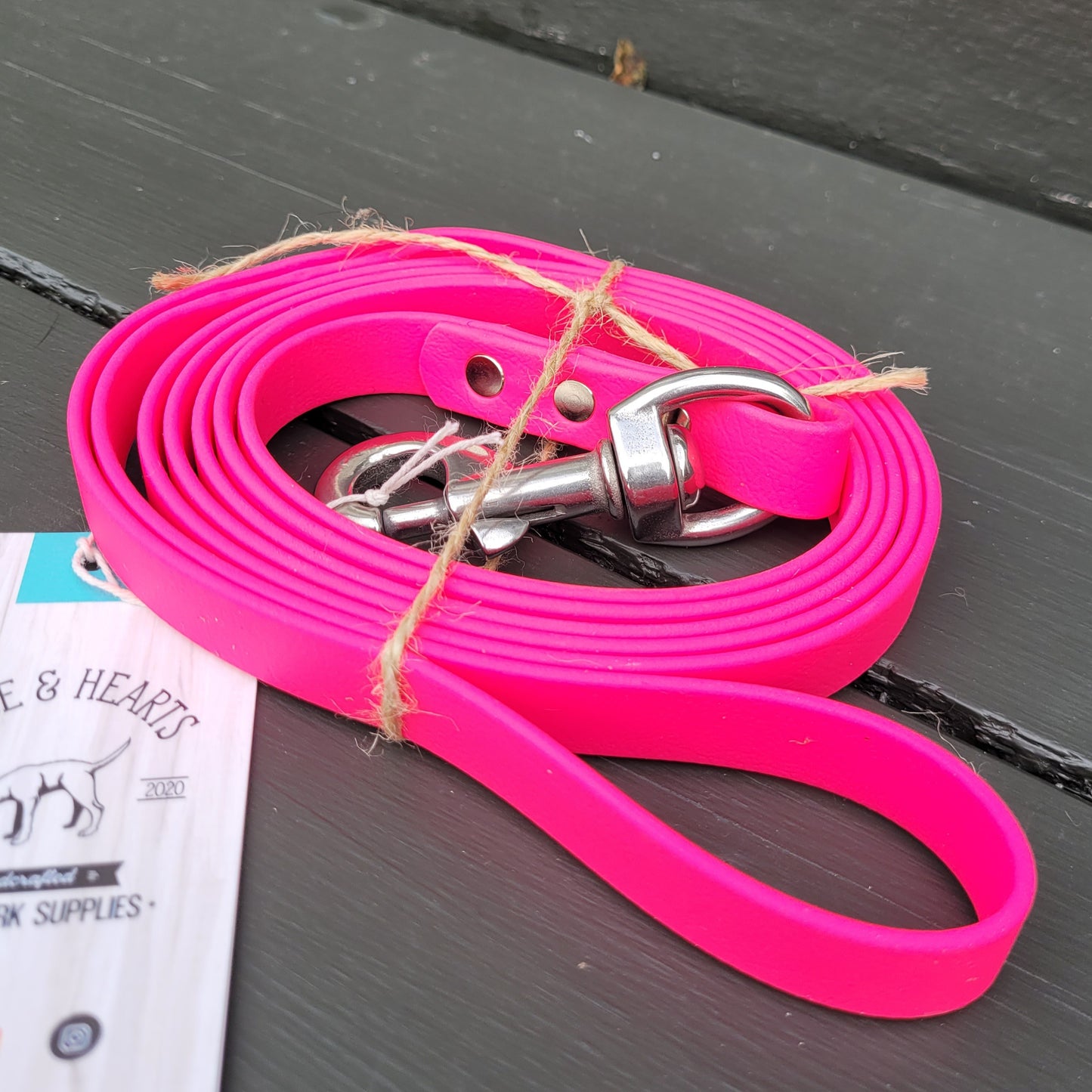 Magenta pink with stainless steel heavyweight clasp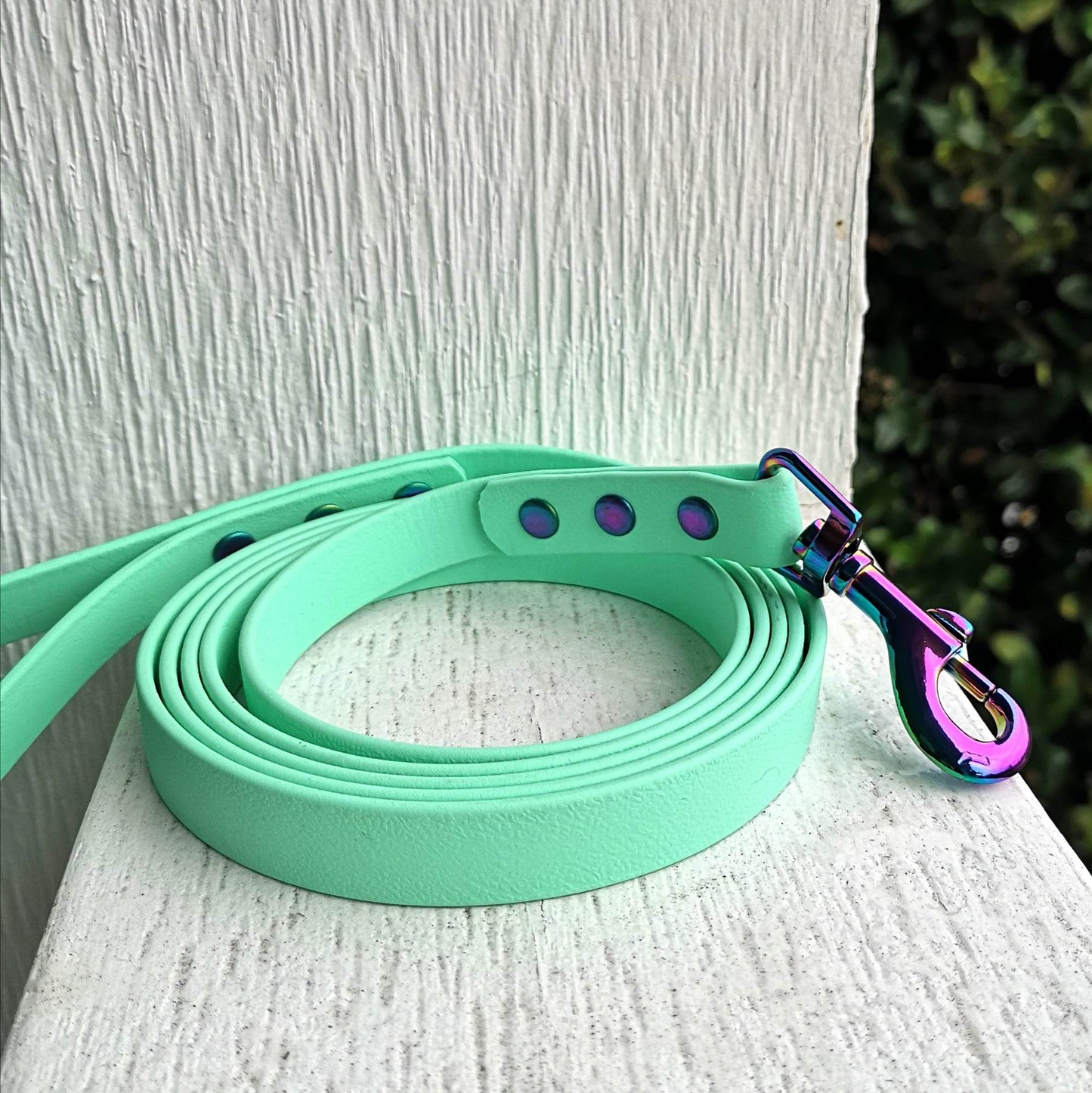 Sea foam paired with rainbow hardware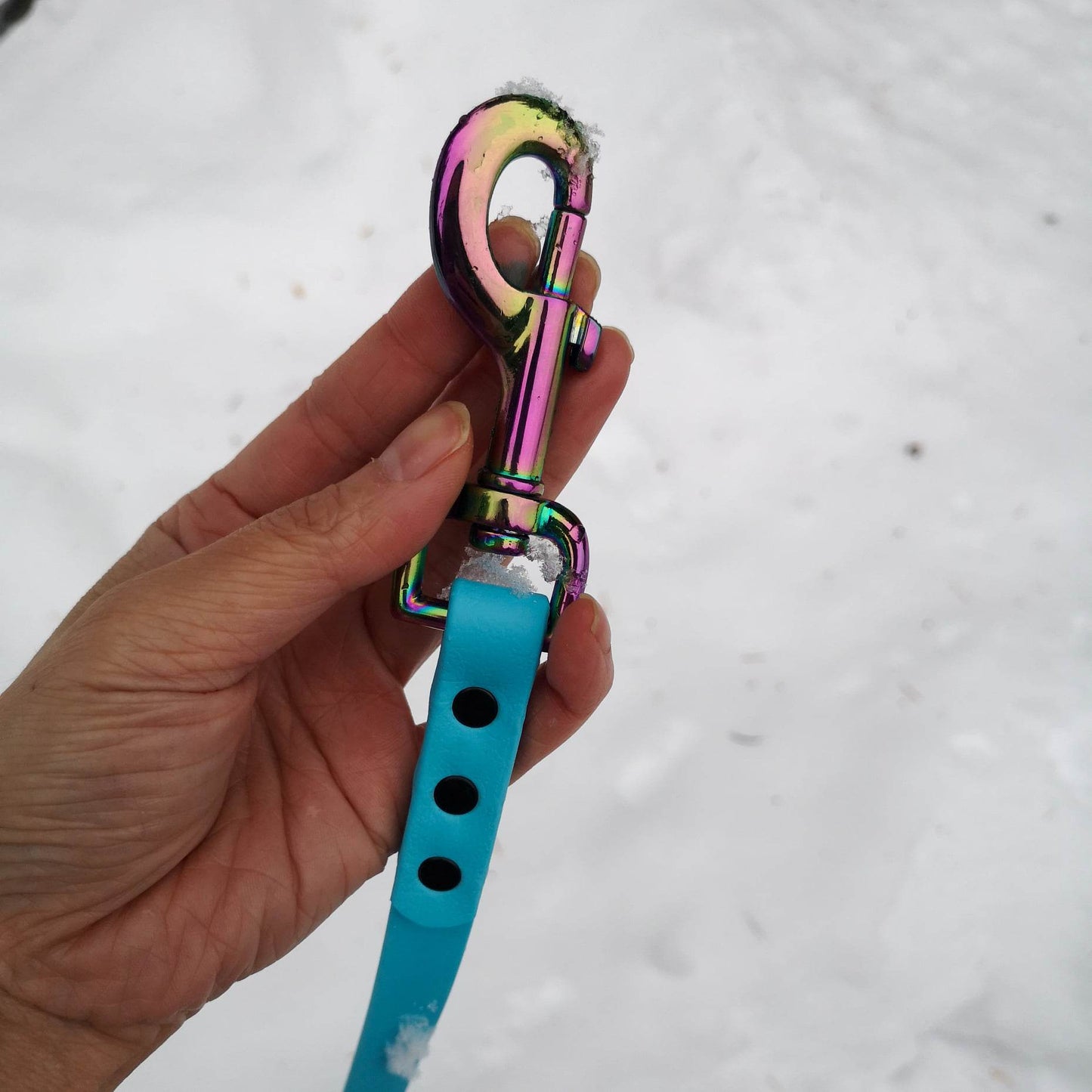 Rainbow clasp with sky blue biothane with black rivets (variation special order)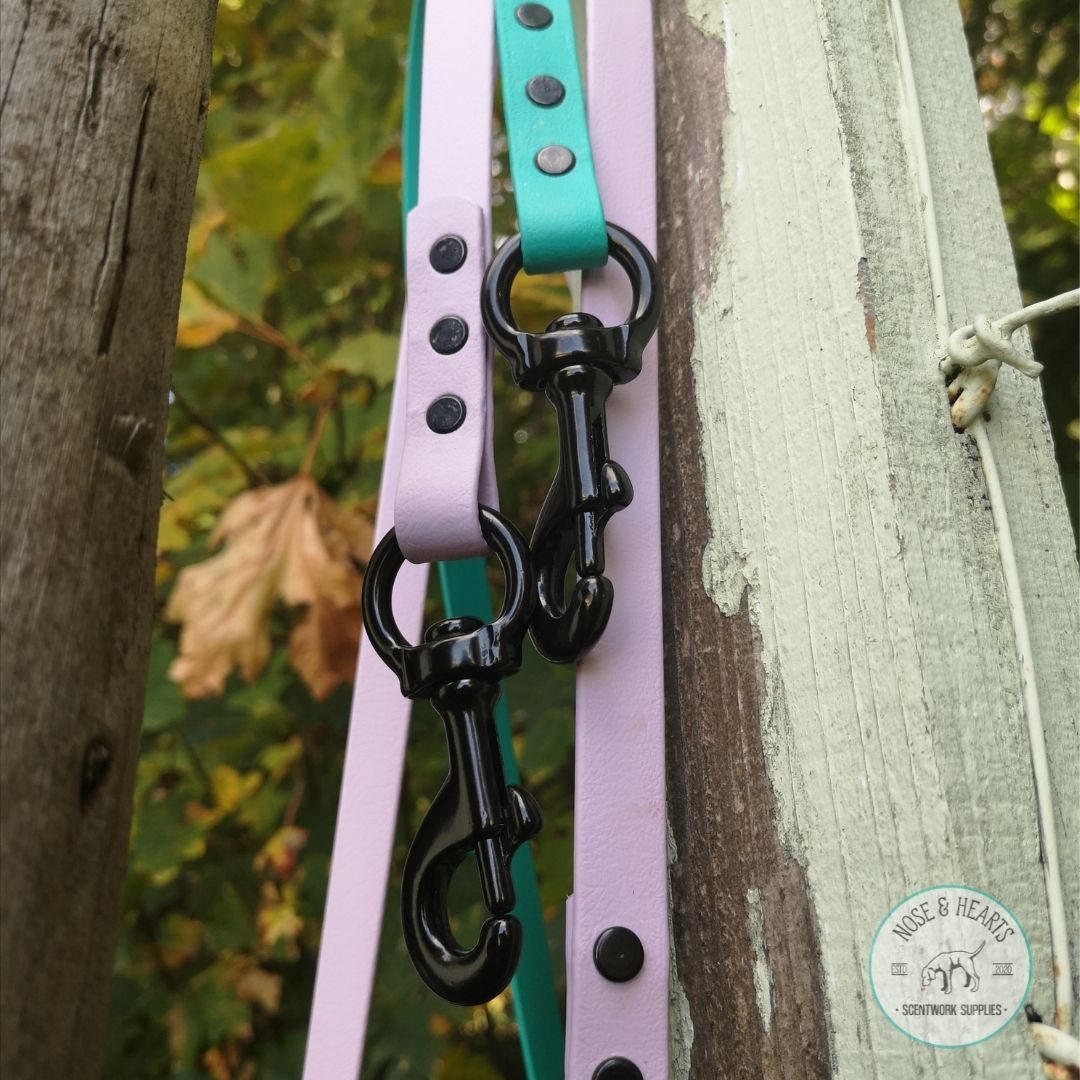 Teal and Lavender leash with black hardware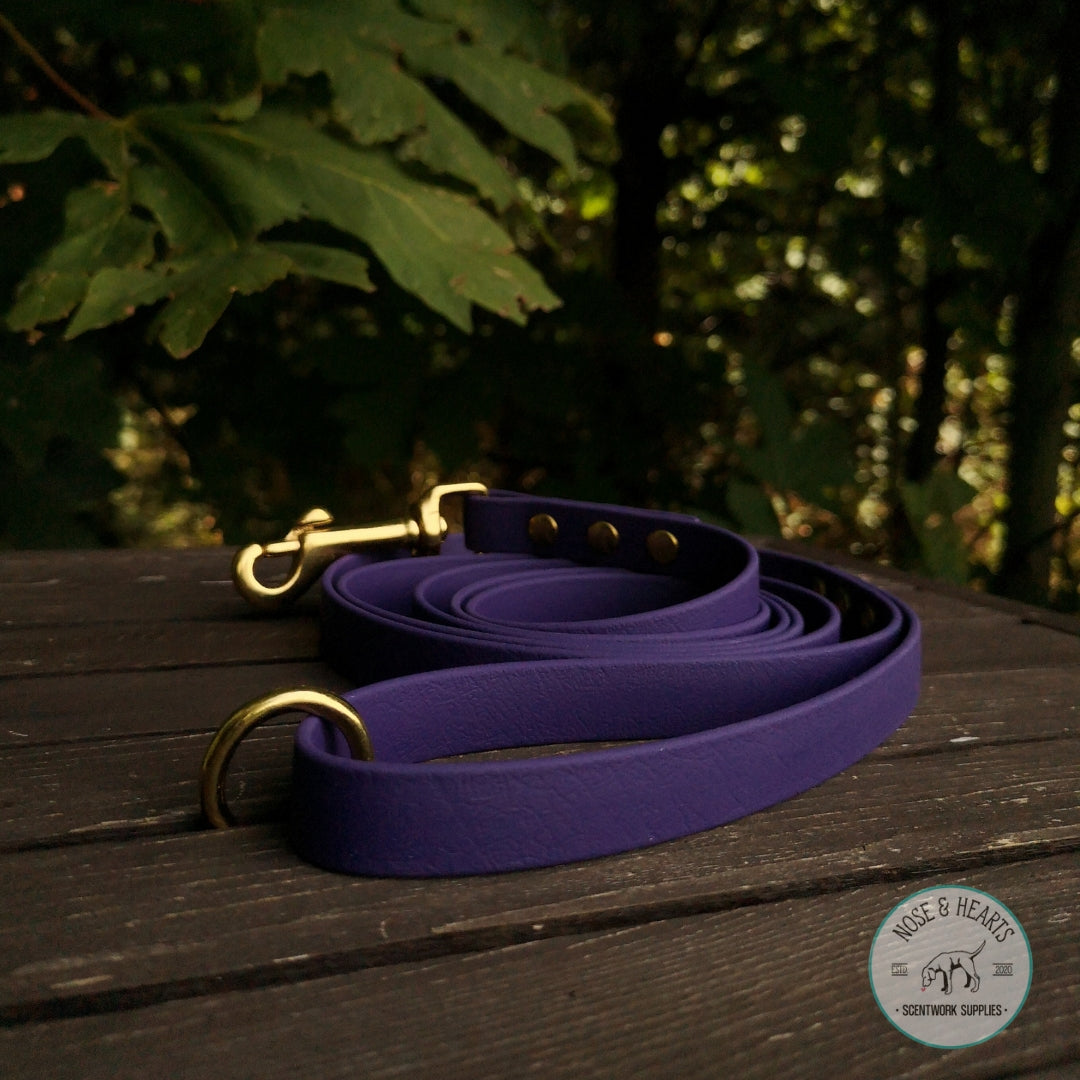 Purple with a ring on the handle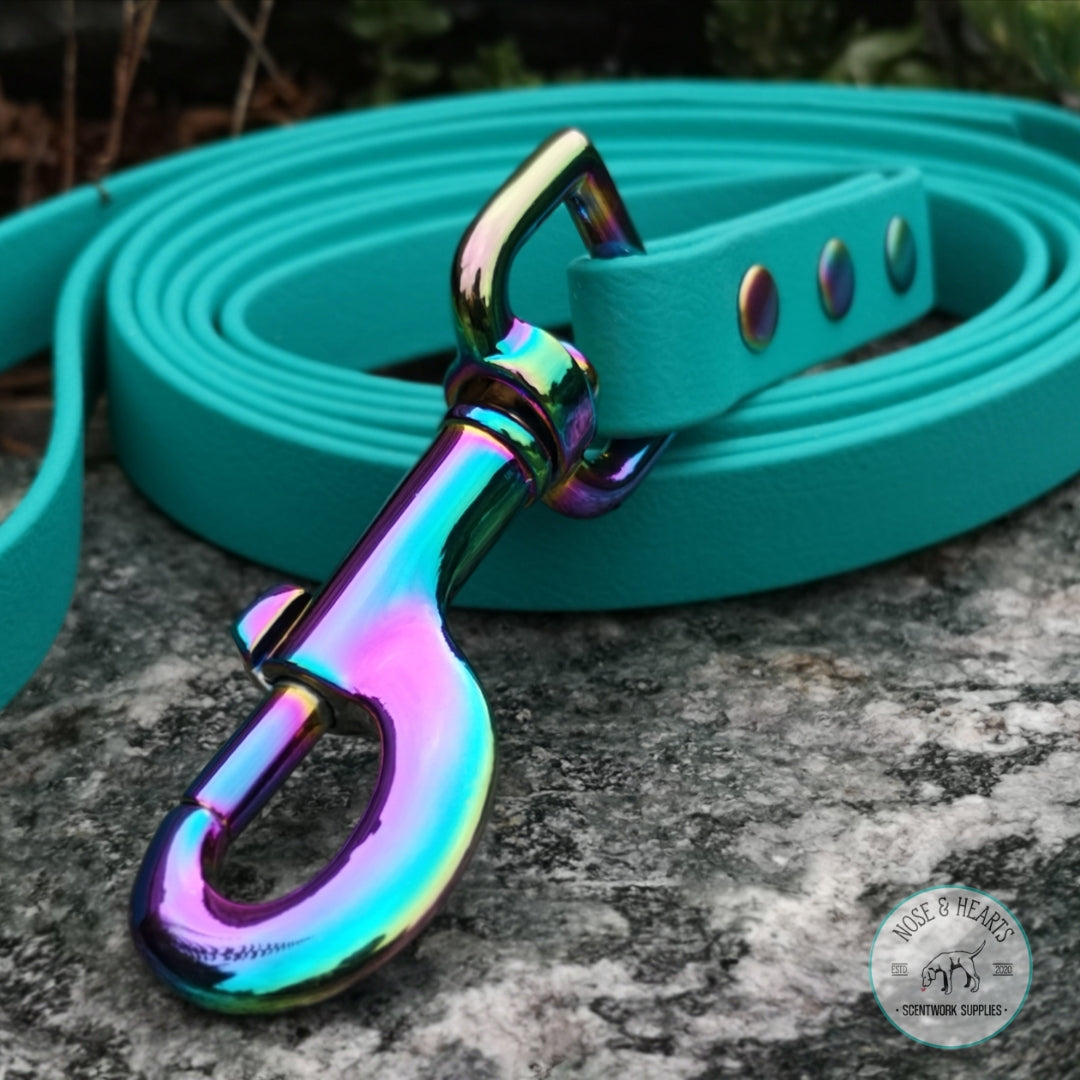 Teal with rainbow hardware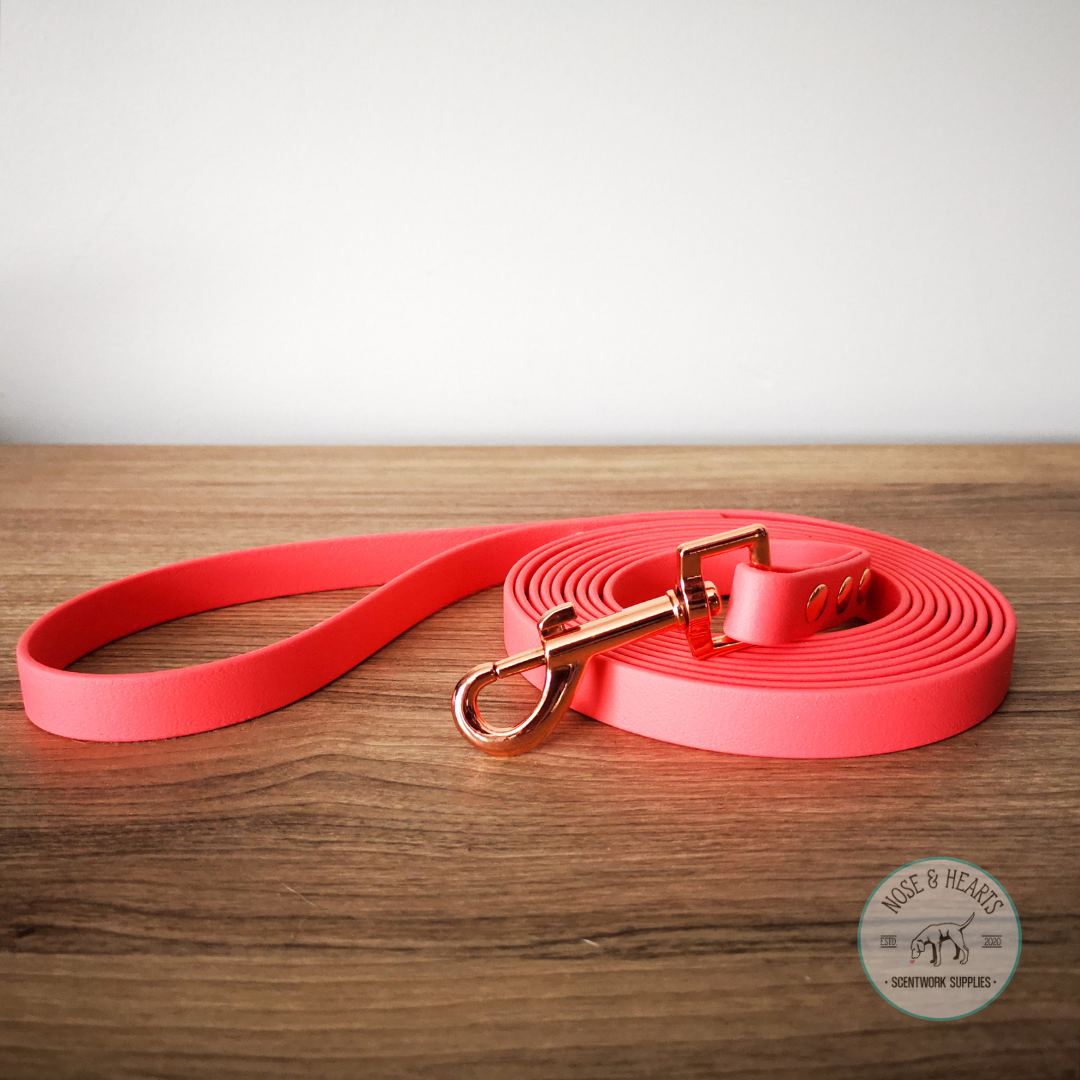 Coral pink with rose gold hardware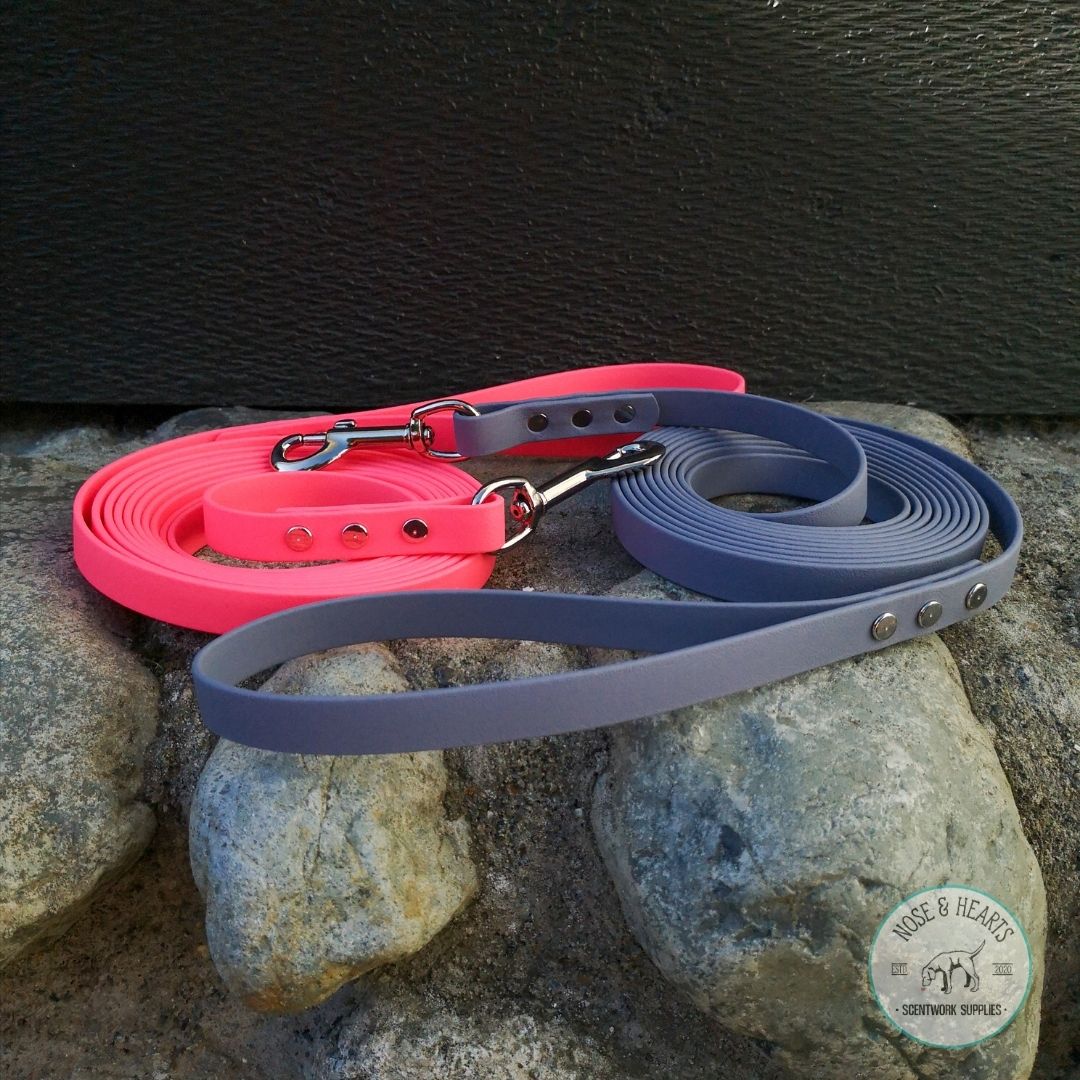 Magenta and Grey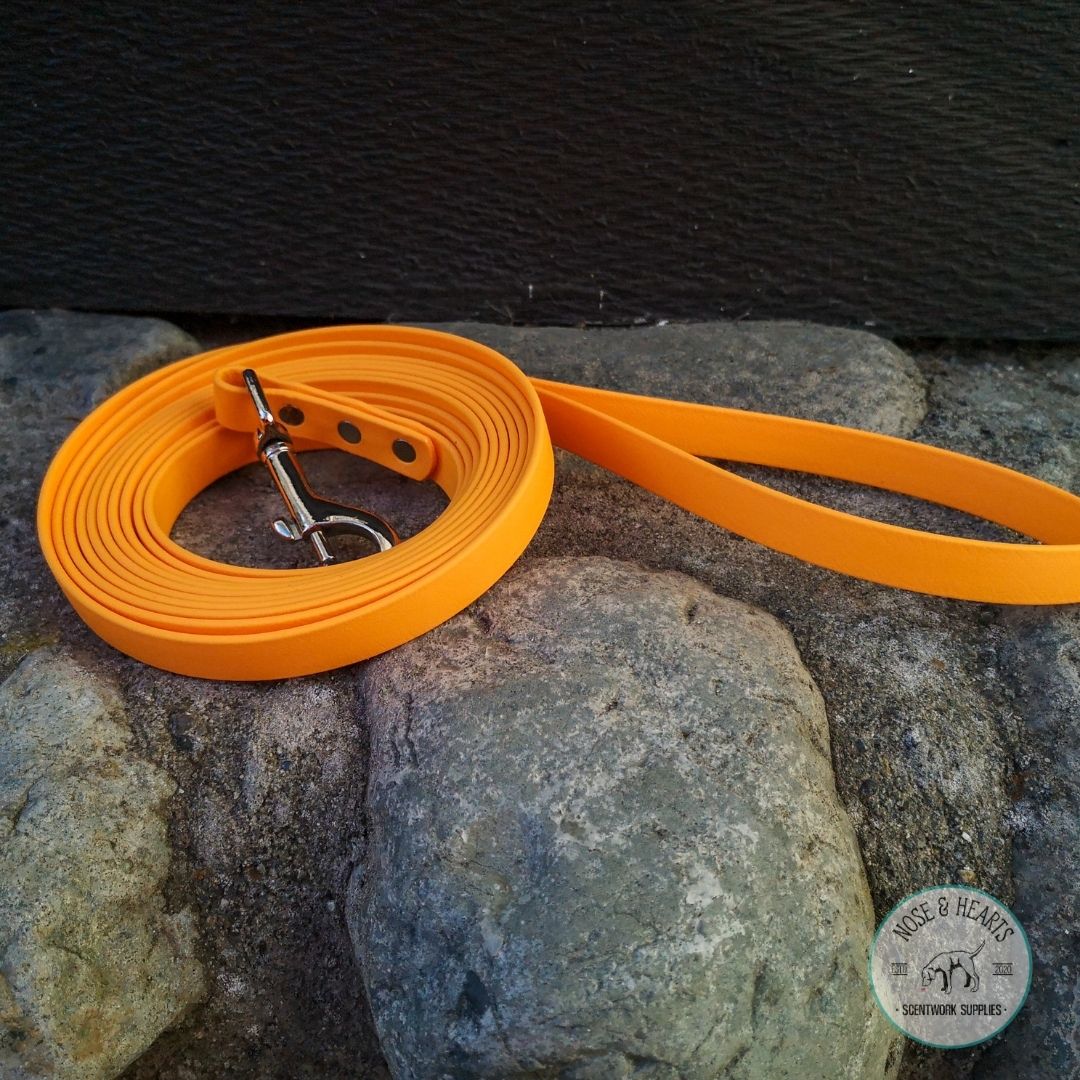 Mandarin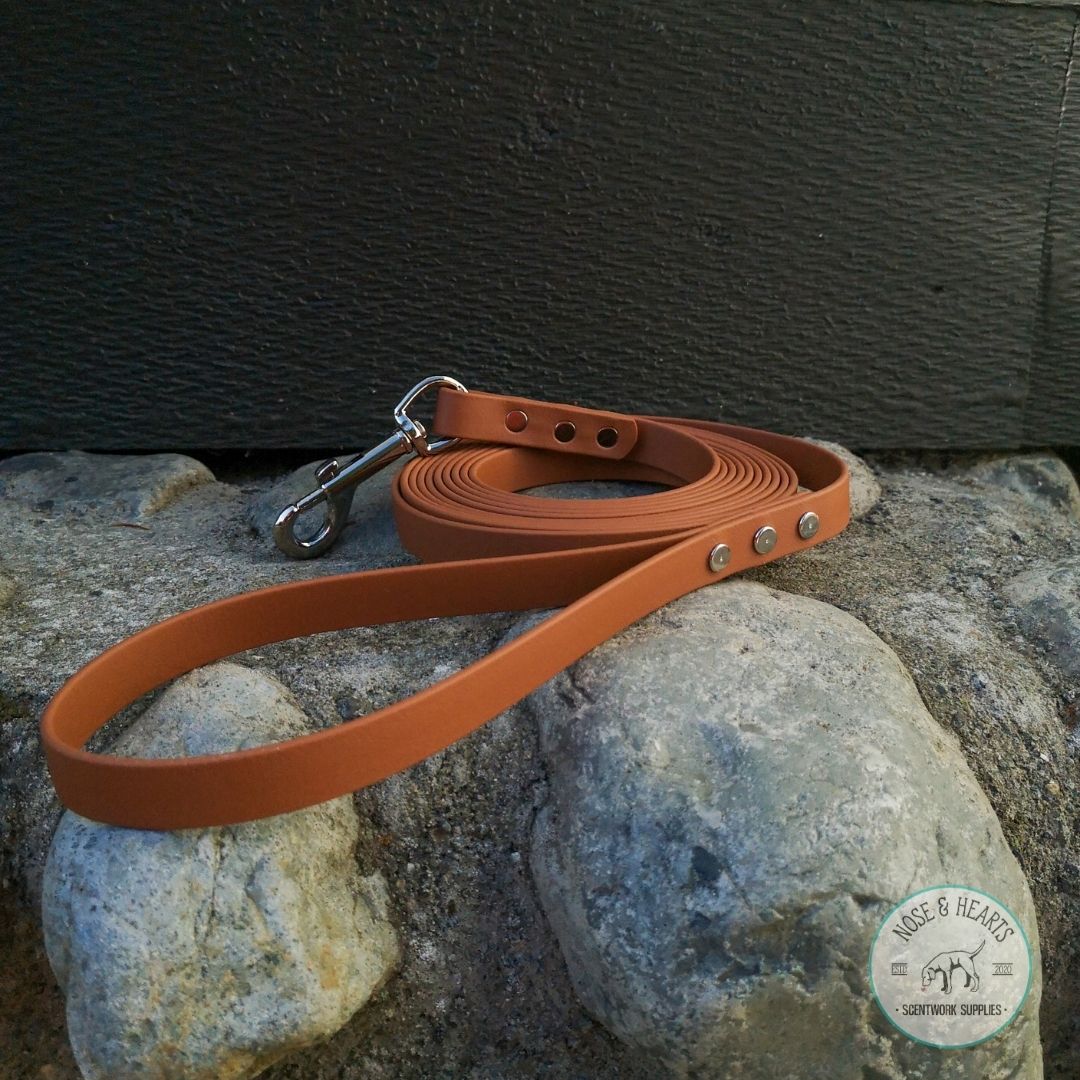 Brown light tan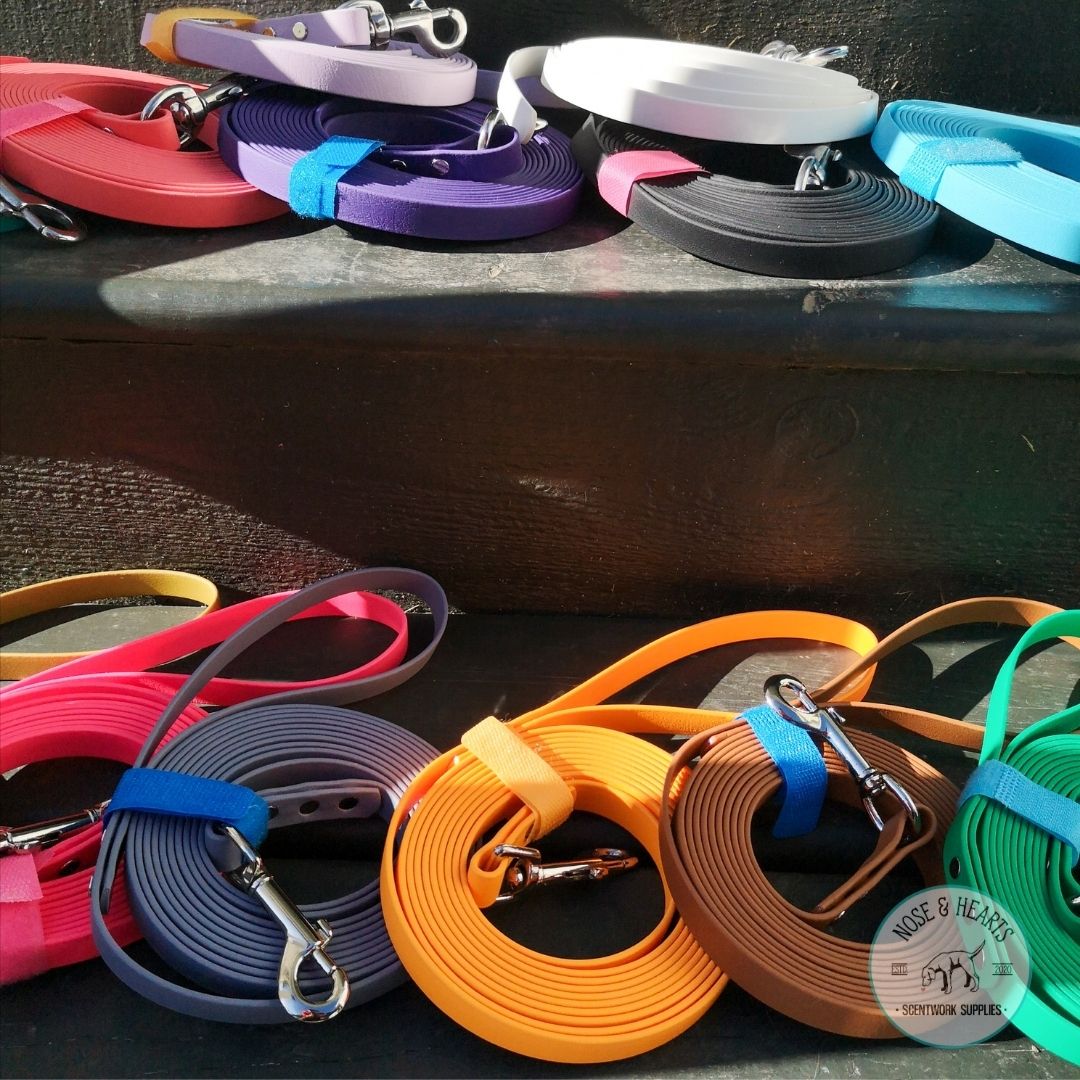 Some great colours!
Lavender with no handle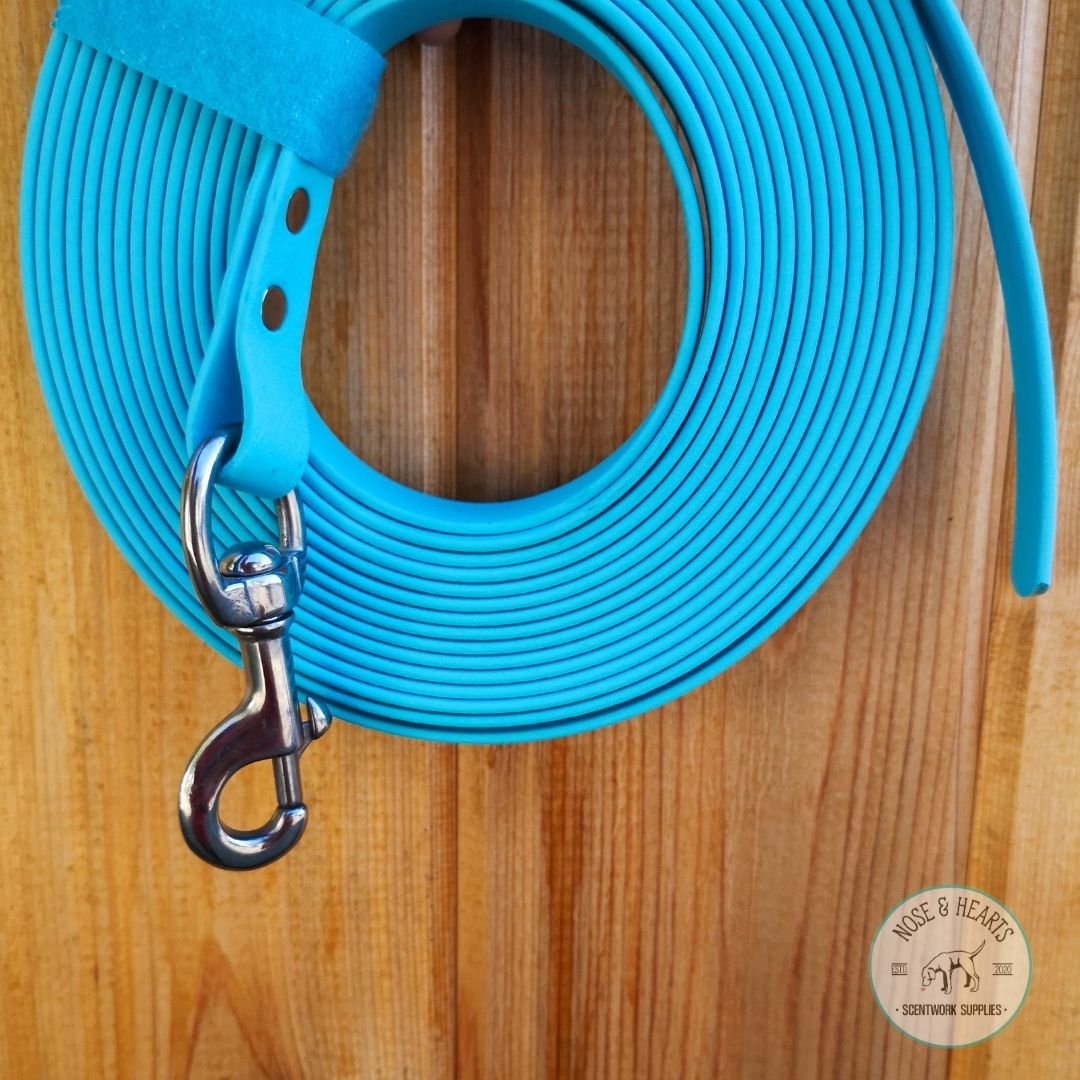 Sky blue with no handle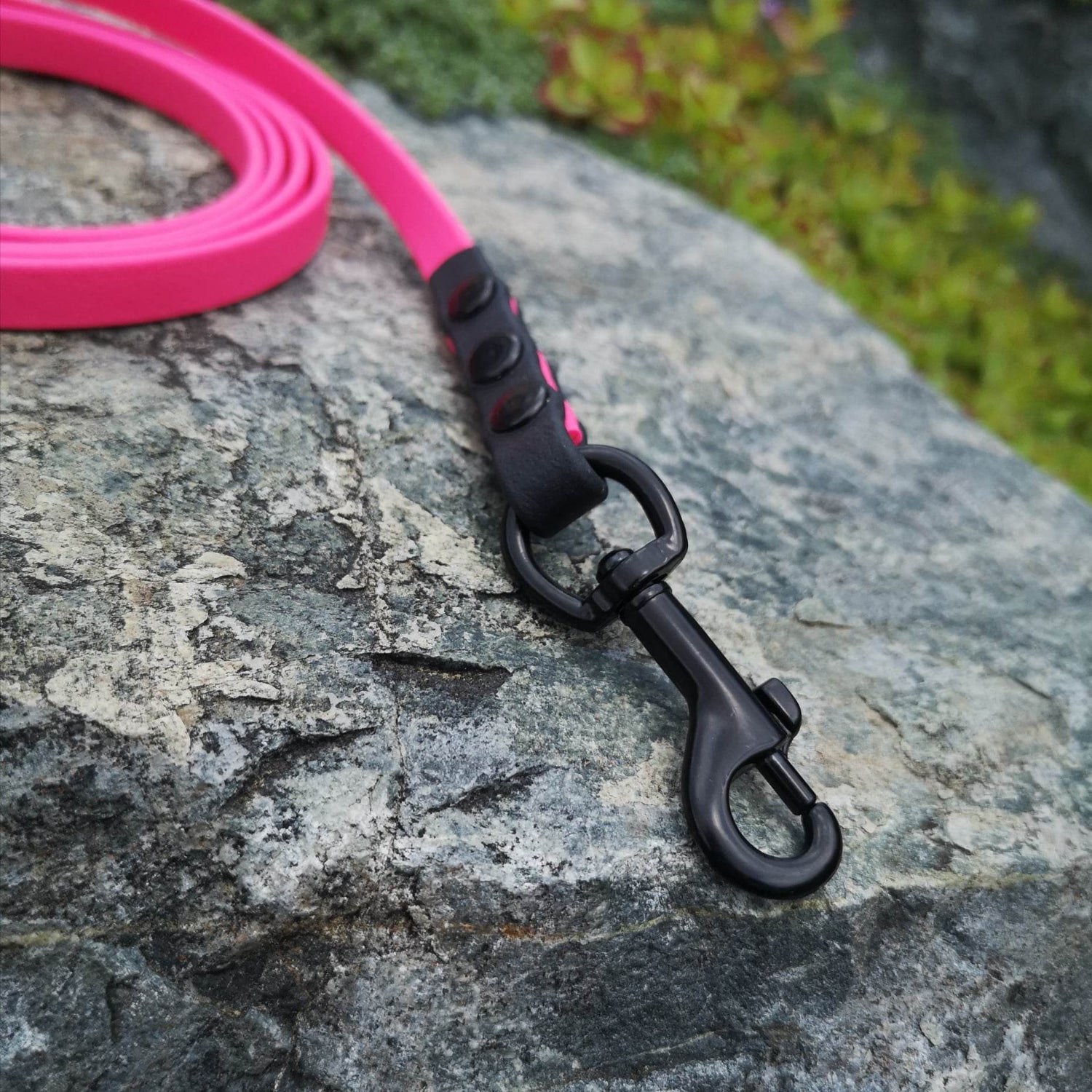 Authentic BioThane®
BioThane® is a trademarked artificial material that has the look and feel of leather, but without the problems that comes with leather. It's a polyester webbing with a TPU or PVC coating that makes it durable, waterproof, and easy to clean. It is super low maintenance and comes in various fade-resistant colours.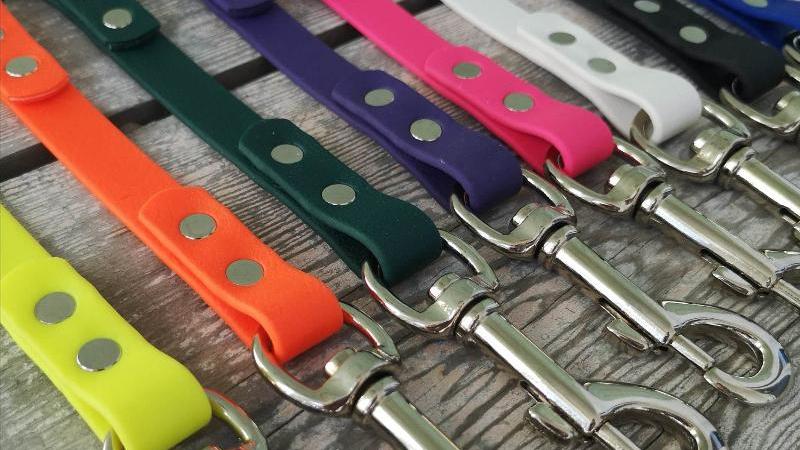 We attempt to display product images as accurately as possible. However, due to lighting and different devices you might be using, the color in the image may vary slightly for the actual color of the product.